self help blog part 3
Sometimes, it is possible to harness connection in a place, a coffee shop or the YMCA, a pier or as you walk along, in a chapel or a labyrinth, reading something written long ago or journaling just for yourself.
Other times the only other person you need to connect with is another branch of your own person, which can be done in writing, reading, movement, artwork, self hygiene, shopping, planting a seed, or shopping.
I am finding in myself there has existed an untamed wilderness that hungered for connection, did not know how to meet my growing needs (for connection), exhausted others and myself in a quest for "help."
It would be a vast overestimate to suppose my needs could be met in any one or two ways exclusively. This would lead to terrible imbalance as in my history it already has because of what I call "oversharing."
I, on this day, feel a vast expanse of wisdom in growth at these conclusions that I draw. I know that still I have a long way to go and also that I am in a high period of new realizations have not yet got legs or even had a single opportunity to be carried out in concrete terms. I guess in a strange little way, I just woke up or was born anew.
After all, I just recognized that need for connection is the main driving force of my oversharing. 10 hours ago with a night of resting in the middle. I have noticed a transformed behavior in the little possible examples life has drawn up for me. I am sure I will mess up again but am kind of looking forward to recognizing it.
It is interesting to wonder how this change will improve my life, and it is hopeful. This is a problem that took pain and discomfort to suss out.
I sit in a coffee shop and listening room in downtown Bristol that seems to institutionally "get" this very human need for connecting. Bloom is a quirk in a city with more pavement than community safe space, and these people behind the counter have a remarkably similar strife for connection and more importantly for people to be themselves and connect to the people in my region. It is an intellectual and humanitarian mission. Indeed, I feel though other aspects of paying money for using this space too much, or my personal conflict in my family are upsetting, I am where I need to be. And no staff here ever would intend to charge a penny more than a person could pay. That responsibility and blame is on me.
Connection is comfort. It can be found by holding a warm mug that is too warm for a spell if you want. It can be found in silence, in story, in the listening or in the sharing. It might be found briefly in an unhealthful soft drink or joyfully in a freeing cartwheel. Connection surrounds us in the shells of our buildings and where we live, it beams down on us from the portrait on the walls and can bring us tears in the flow of a flute. It breaks our heart in a forest funeral call of a thrush. In a poem it calls our name with the purest truth of a long lost love.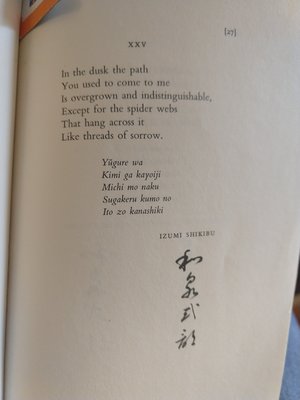 So we hear our name in the trees outside and the wind. We smell the flowers when we pass and in them we hear that distant voice, in the wilderness, we touch God's foot. Or Science.
So dance. Dance to your tune and if you ever have heard a new music in your mind or a voice, you can connect with yourself and others by trying for that art! It is a remarkable time to be alive. The world is beautiful and ending. The beauty is fleeting and helpful even when in pain. The beauty, we call it in Japanese "wabi sabi," the beauty of the unconventional, but too, the beauty of personal connection, the beauty that mends the broken pot with gold lace.
And this is too beautiful, I know, to leave unspoken, to die alone in the back notes of some nearly bare day planner. This beauty of breath and reflection deserves to be shared online in a place that can be returned to and if it hits wildfire may it go serve to help the world.
You may ask me why I write. This is why I write.